Towing Services
based in Woburn, MA
Established in 1994, Murray's Towing has been Woburn's premier towing service for more than 2 decades. With over 30 years of experience in the towing, recovery & hauling field no job is too big or too small for us to handle. With a wide variety of automotive services, Murray's Towing is the premier one stop shop for all towing, car and truck repair needs.
Our
Fleet
Murray's Towing currently has a fleet of 10 state-of-the-art towing, recovery, and service vehicles, manned by a staff of 10 dedicated and knowledgeable employees. All of our vehicles are meticulously serviced and maintained for safety and reliability, and our repair shop is run with ASE® Certified technicians to promptly handle your repair needs.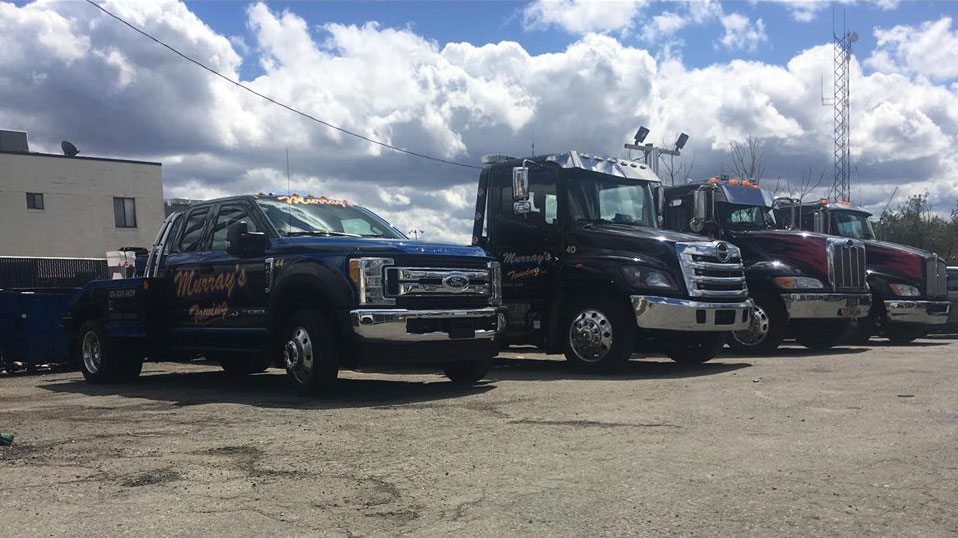 This error message is only visible to WordPress admins
Error: There is no connected account for the user 17841406850445502.
book now
with murray's
We appreciate your interest in Murray's Towing and we look forward to working with you. Fill out the form or give us a call at 781-935-1439 were are located in Woburn, Massachusetts, and let us know the type of towing services you require.